Take Action
Every member of the SF State community plays a part in helping the University reach its sustainability goals. Make a difference by engaging in a student group, joining a committee, or reducing your campus footprint. 
Join sustainability organizations and committees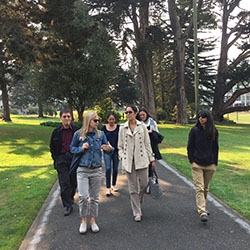 Campus Sustainability Committee
The Campus Sustainability Committee sets goals for the campus, creates new sustainability initiatives, and monitors our progress. Members include students, faculty, and staff.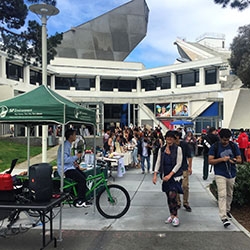 AS Environmental Resource Center
The Associated Students Environmental Resource Center leads student sustainability initiatives. Volunteer, apply for internships, and attend their events.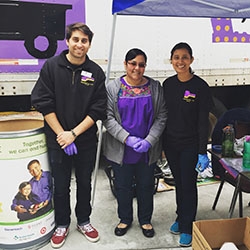 EcoLife
EcoLife is a group of students that live in University housing that are creating programs to encourage greener living at SF State. Programs include clean-ups, social events, and sustainable move-out.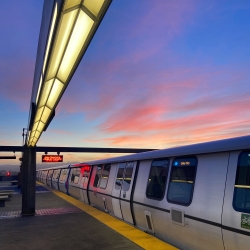 Transportation Demand Management Committee
The TDM Committee works to encourage sustainable, safe, and convenient commutes to campus. Members include students, faculty, and staff.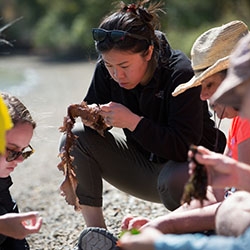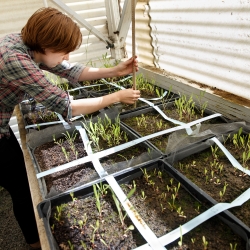 Reduce our campus footprint 
Make campus more sustainable through simple everyday actions. Have a tip you don't see here? Email us at sustain@sfsu.edu. 
Walking, biking, riding transit, and carpooling are powerful ways to reduce your carbon footprint.
Get rid of your desk-side trash can to help streamline collection. Our custodians will be able to focus efforts on additional compost and recycling collection. Contact us at sustain@sfsu.edu to start the program in your office.
Learn what goes where in the 3-bin recycle/compost/landfill system. You can recycle or compost almost any common items and help us get to zero waste. View our Zero Waste Guide.
Turn off lights, printers, and other electronics in your office or residence. This saves energy and money while reducing our carbon footprint. 
Reduce your waste by refusing single use items. Bring your own bottle, mug, bag, and utensils-- most campus food vendors give a discount for bringing your own. They don't give out plastic bags or straws. 
We provide filtered water bottle filling stations throughout campus so you can ditch single-use water bottles. View map of bottle fillers.
If you spot a water leak or a heater or lighting malfunction on campus, please report it to Facilities. You can help reduce costs and conserve resources. 
Request a presentation for your class or meeting. We can provide sustainability trainings, class project collaborations, and guest lectures.